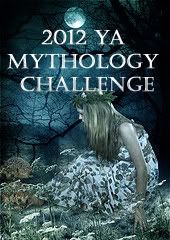 The 2012 Mythology Reading Challenge is hosted by
For Those About to Read
... and I am PUMPED! For as long as I can remember, mythology has been one of my favorite things. Egyptian, Greek, Roman, Norse, Celtic, Polynesian, you name it! I adore mythology like I adore ice cream... that's a lot.
Here are my tentative picks (in no specific order and definitely subject to change):
If you'd like to join this reading challenge, go
HERE
to check out the challenge details and sign up. AND if you find any awesome YA or MG mythology novels, let me know! I'm always in the market for more fantastic mythological reads. :)
So... do you have any favorite books based on mythology?