It's about that time again! What time, might you be asking? It's time to share a bit on how my reading challenges are going, of course!
A lot has been going on this month, let me tell you. First of all, I was kind of in a reading funk, but that is now over, thank goodness! Also, I got a new job working at one of my favorite bookstores! Yay! I officially start on Friday (the 2nd) and I am nervous, but super excited. AND, this last weekend I was able to go to the
Breathless Reads
tour in California with my sister. I had an absolute BLAST listening to and meeting with
Beth Revis
,
Andrea Cremer
,
Marie Lu
and
Jessica Spotswood
. If you haven't met these wonderful ladies yet (or read their books), I highly suggest doing so. Like now.
Being so busy and preoccupied with a million different things, reading was a bit of a challenge for me. However... though I may have been in a reading funk, I did get some books read. Here's what I've been reading: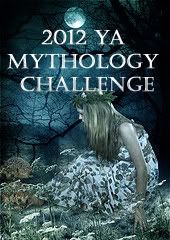 I started
Goddess Interrupted
by Aimee Carter yesterday. I really enjoyed the
first book
and I hope to like this one, too. I'm a little unsure how fast I'll get it finished, because I have it in ebook form. I don't have an e-reader, but I'm trying to read it on my computer/phone. I guess I'll let ya'll know how that works out for me. Eep!
When I'm done with that, I think I'll finally dive into
Sweet Venom
by Tera Lynn Childs and
Abandon
by Meg Cabot. They've both been waiting for me to pick 'em up, so we'll see. I'm hoping to get all three of these finished (and reviewed...) before the end of March. Cross our fingers!
I finished re-reading
Angus, Thongs & Full-Frontal Snogging
by Louise Rennison! Oh my word, this novel is just as funny and ridiculous as I remember it being. Georgia can be a serious brat at times, but there is no denying how hilarious this book is. I mean, really... the girl is a complete nutter! I haven't decided if I'll do a formal review or just a fun little thing... so I guess I can say that's TBD. All of the novels in this series are really fun, light, quick reads. Give 'em a try (if you already haven't) and let me know what you think! One book down, nine more to meet my goal
I still haven't decided what I want to re-read next, but I'm thinking it might have an
Austen theme
to it... and then I can read
the sequel
afterwards. We'll see what I'm in the mood for.
**
For those wishing to check in for the Repeat Reading Challenge this month, just paste your post link/share your progress in the comments below. Seeing as there are so few of us right now, I figured this was easier than a linky.
**
Non-Reading Challenge books:
What non-reading challenge books did I read this month? Well, I absolutely devoured
A Million Suns
by Beth Revis. Holy monkey, that book was SO GOOD! I wanted to read it again right after I finished it, it was that good. Beth, you are a freakin' genius! I also read (and loved)
Legend
by Marie Lu. This was a really strong debut novel and I can't wait to see where Marie takes us next! I should be posting reviews for both novels soon, so keep an eye out for them. (And if it's taking me too long, feel free to nag me to get 'em done!) I'm currently reading
Nightshade
by Andrea Cremer and I'll be following that with either the
sequel
or
Born Wicked
by Jessica Spotswood. But again, we'll see what I'm in the mood for when the time comes to pick a new book to read.
So what did you read in February? Share you thoughts below and, as always, Happy Reading!