I thought I'd share a bit on how my reading challenges are going so far. I have to admit, I've only finished two books... and neither of them were for a challenge. Oops! But I do have a bit of an update for both challenges I'm participating in anyway, so here goes.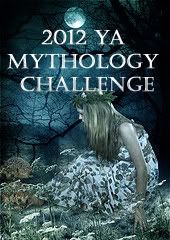 I have yet to read anything for this challenge, but I have picked up a few novels. I got
Goddess Interrupted
by Aimee Carter next up on my TBR list (yay Netgalley!), followed by
Sweet Venom
by Tera Lynn Childs and
Abandon
by Meg Cabot. Let's see if I get them read in February. So excited!
I'm currently re-reading
Angus, Thongs & Full-Frontal Snogging
by Louise Rennison. I really wanted a fun little book to start off the challenge and I've definitely made a wise choice. I haven't quite decided what book I want to re-read next, though. We shall see!
For those wishing to check in for the Repeat Reading Challenge this month, just paste your post link/share your progress in the comments below. Seeing as there are so few of us right now, I figured this was easier than a linky.
Happy Reading!